Adheri, Nepal: Six hours awaiting a Jeep allows for many sketches!
The Annapurna Circuit. Machapuchare gracing the center.
Autumn Glow on Guardsman's Pass, Utah.
Roadside Sketching in the Tetons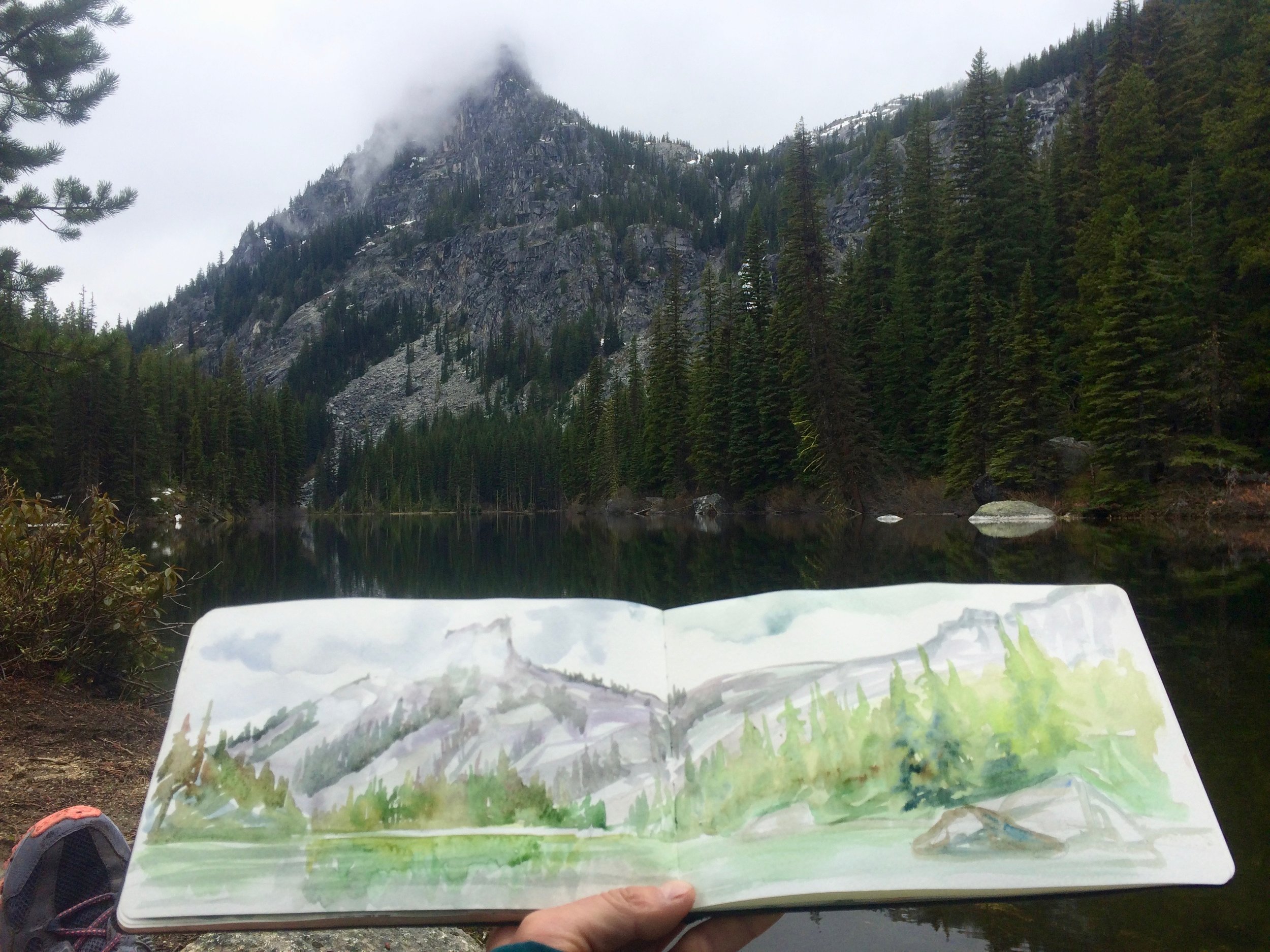 A hike through the Enchantments
Above Leavenworth likes a misty dreamland!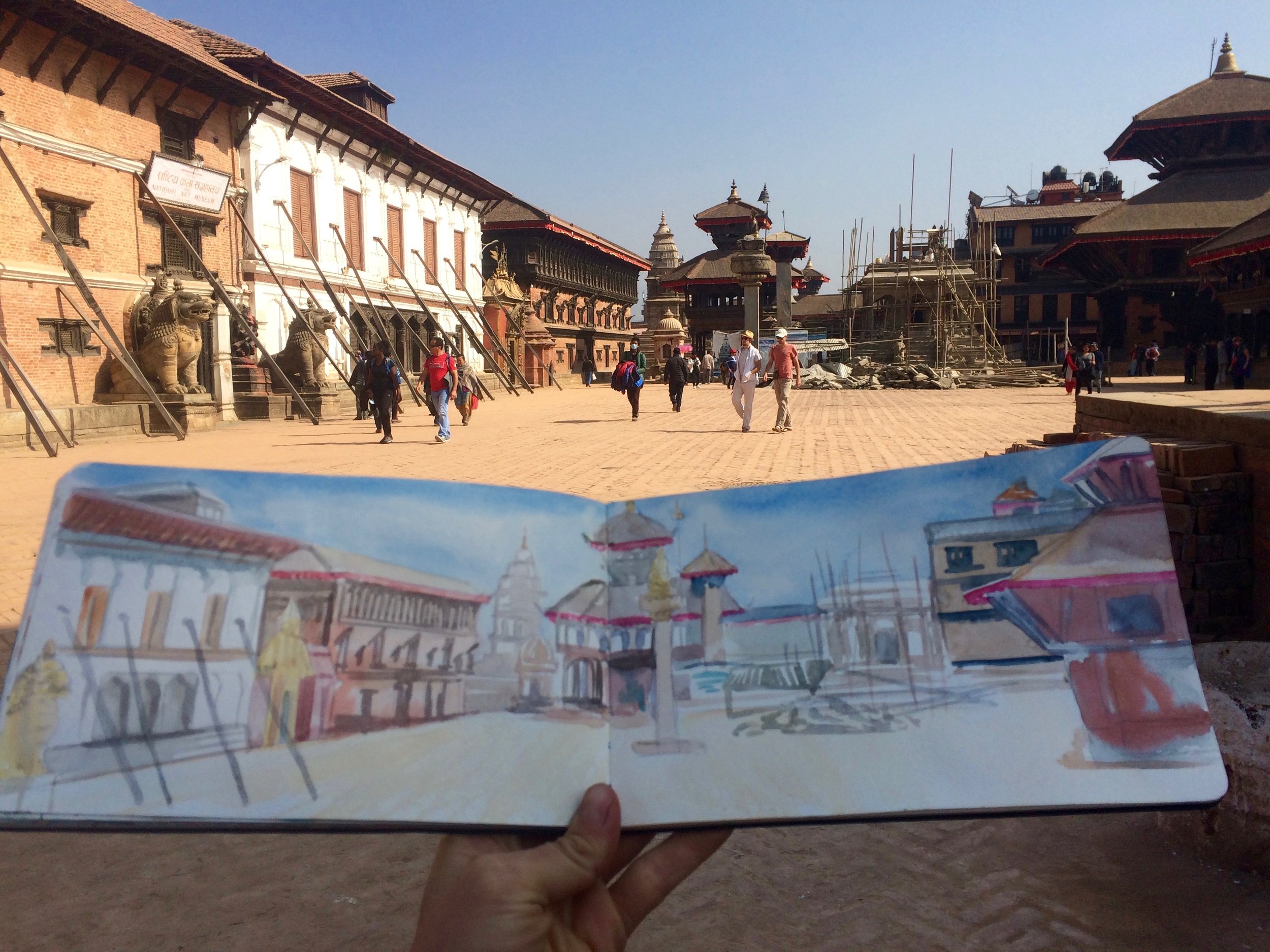 Ancient temples, school tours, and constant earthquake repairs.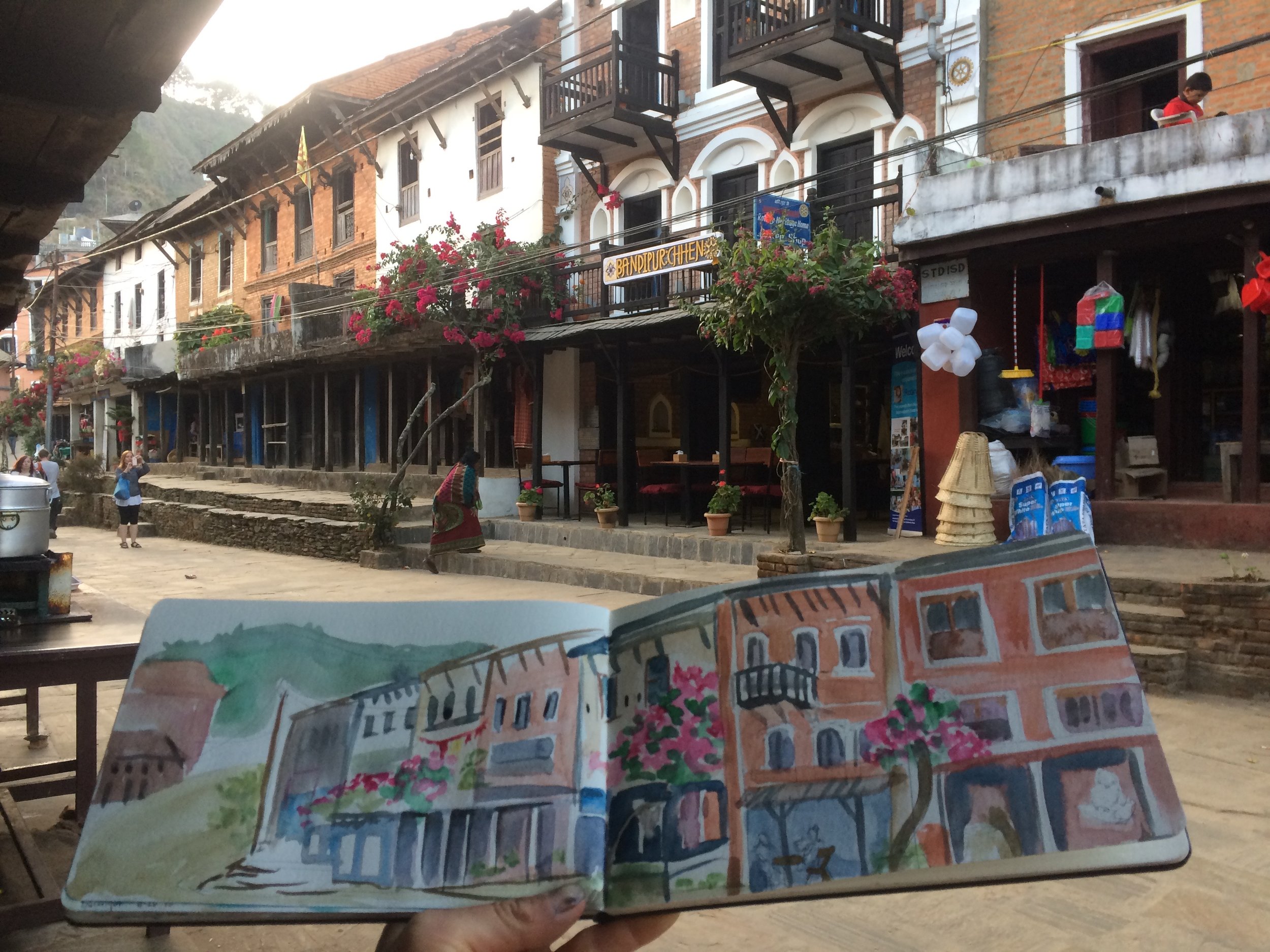 A New Orleans vibe in the Himalaya!
Wildfire smoke above the Uintas.
Lovely barn on the way to Jackson Hole.
Kolob Arch- Zion National Park
Clayton Peak- Park City, UT.
Bridgette Mienhold Watercolor Workshop
One of my favorite peaks in the Wasatch. Every time I paint Clayton, I learn something new about shadows, pine trees and depth of field.
8/26/17
The Utah Pickle Co.- Salt Lake City, UT
A quick sunset sketch of my favorite building in Salt Lake. Yes. The Utah Pickle Co. is my most favorite spot to watch the sun turn Mount Olympus pink with alpenglow. It is also around the corner from the best brewing in the city— Fisher Beer!
Peak 10,420- Park City, UT
20 minute sketch on the right, 8 minute sketch on the left. A great way to let go of the detail you don't need.